Pending Closing Since December 26, 2020
Reverse Ionizer, LLC
A sustainable alternative to the costly and ineffective use of toxic chemicals in cooling towers.
Investor Presentation
» Disclosures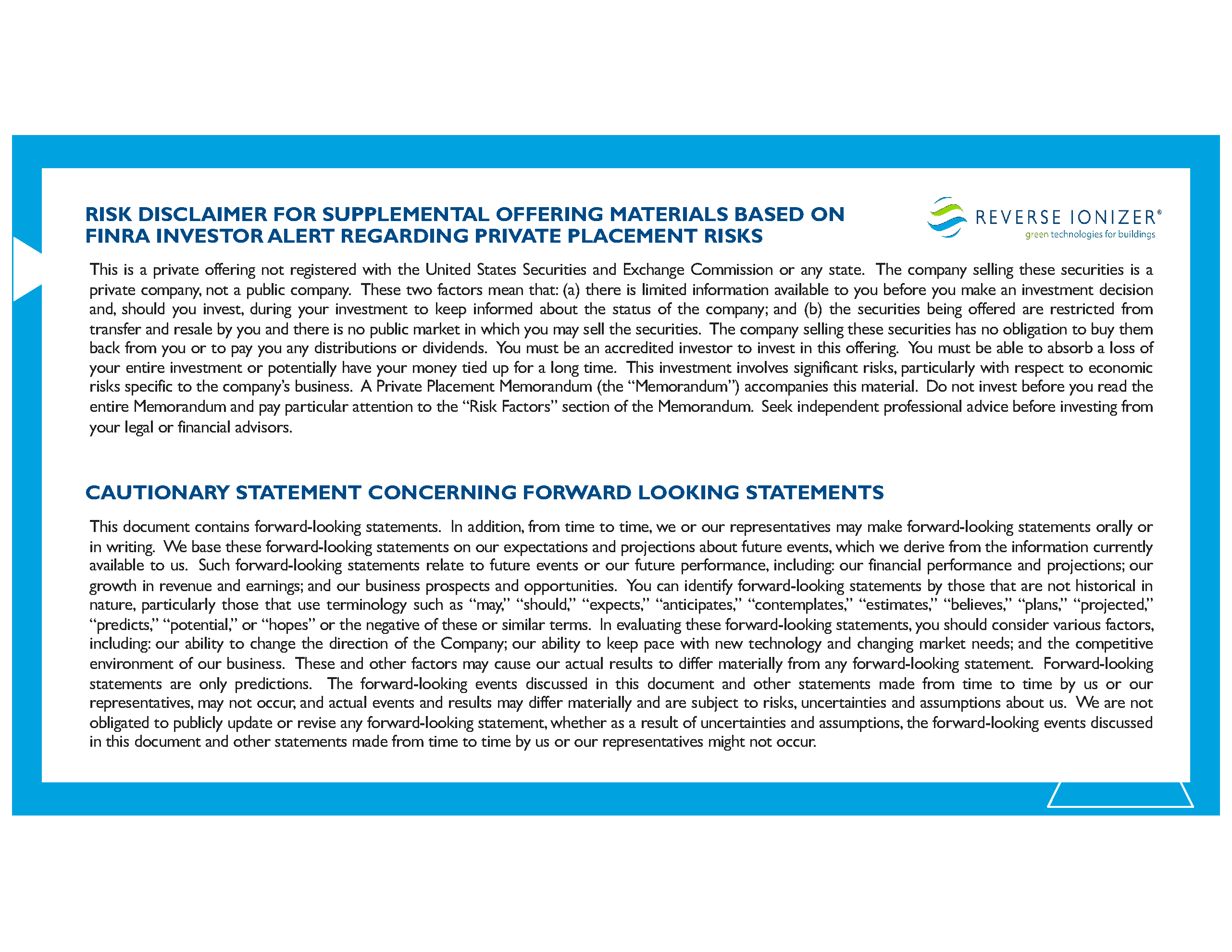 » Introduction
» Legionnaires' Cases on The Rise
» Calcium Carbonate Buildup
» Product Overview
» Traditional Chemical Treatment vs. Plasma Disinfection System (PDS)
» Potential Cost Savings
» Go-To-Market
» Global Implementation
» Use of Funds
» Management & Advisors
Reg D Offering Summary
Investors in Regulation D offerings must be accredited and are not subject to SEC investment limits.
Security Type
Convertible Promissory Note
Valuation Cap
$20,000,000
Valuation Discount
28.57%